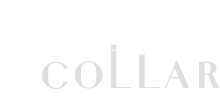 Welcome to White Collar!
YOUR SHIRT

Choose out of over 77 different shirt fabrics, 8 collars and 12 different shirt cuffs - and design your shirt. Our button color and yarn color offer provides even more room for interesting combinations.


We offer a wider range of fabrics and choices in our showroom in Basel. Come and visit us!

Please log in or register here before moving on to design your garment.

After log in your client data and saved measurements will automatically be taken on for this order. Furthermore, your designed garments can be saved and processed in shopping cart.